Google Ads (PPC) Management Services Tampa FL
Internet Marketing
Jul 7, 2023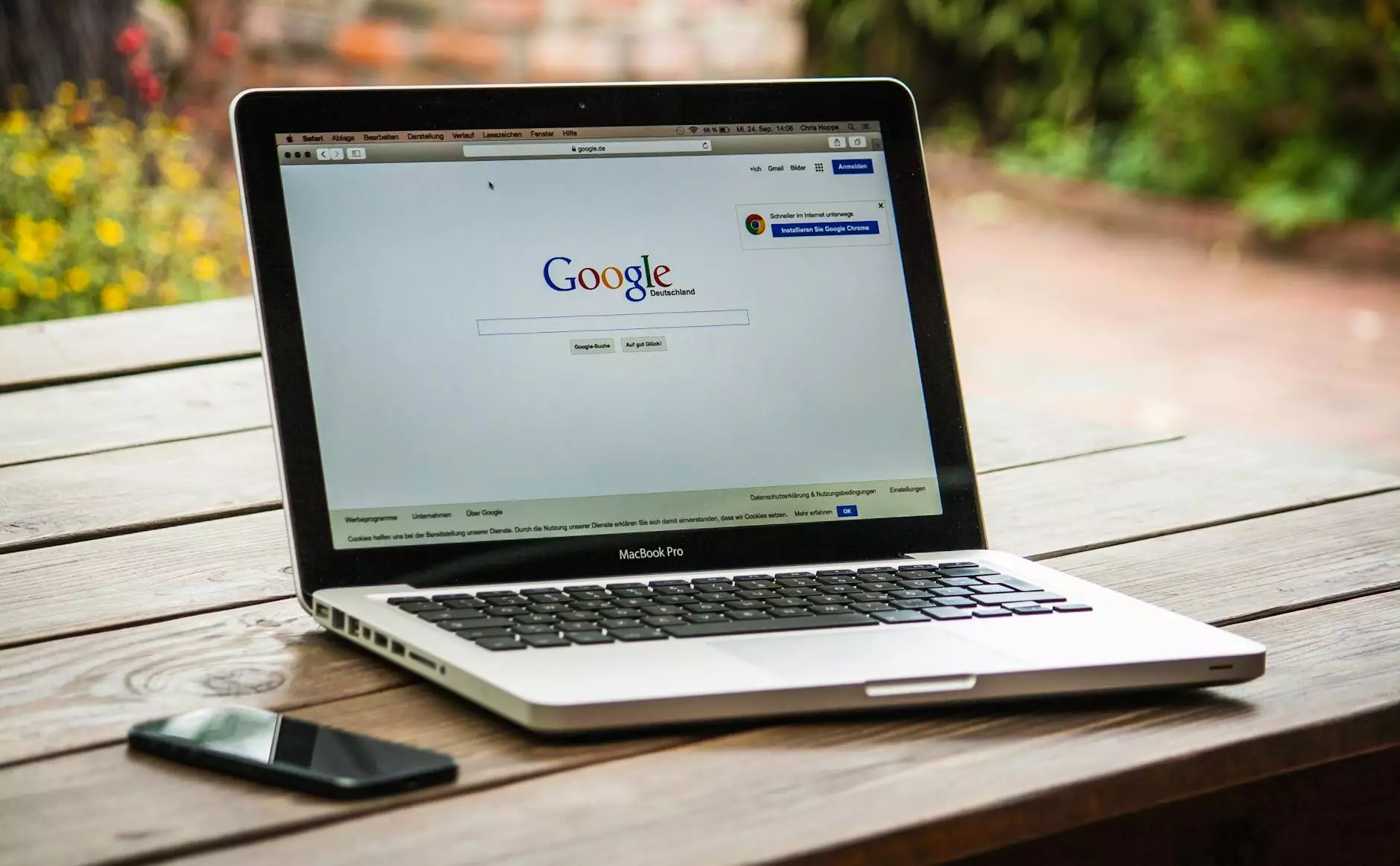 Get the Best Google Ads Management Services in Tampa FL
Welcome to Torched Web Solutions, LLC, your leading provider of professional PPC management services in Tampa FL. If you're looking to enhance your online advertising efforts and drive targeted traffic to your website, our dedicated team of experts is here to assist you. With our extensive experience and in-depth knowledge of Google Ads, we can help you create and manage highly effective pay-per-click campaigns that deliver outstanding results.
Why Choose Torched Web Solutions for Google Ads Management?
At Torched Web Solutions, we pride ourselves on delivering top-notch PPC management services that are tailored to meet your specific business goals. Here's why you should choose us for Google Ads management in Tampa FL:
1. Expertise
Our team consists of highly skilled professionals who specialize in Google Ads management. We stay up-to-date with the latest industry trends and best practices to ensure your campaigns are optimized for success.
2. Customized Strategies
We understand that every business is unique, which is why we develop customized strategies to maximize the effectiveness of your Google Ads campaigns. We conduct in-depth research and analysis to identify the most relevant keywords and demographics for your target audience.
3. Campaign Optimization
As part of our Google Ads management services, we continuously monitor and optimize your campaigns to achieve maximum ROI. We analyze performance data, adjust bidding strategies, and optimize ad copies to ensure your ads are delivering the desired results.
4. Transparent Reporting
We believe in complete transparency, and that's why we provide detailed reports on the performance of your Google Ads campaigns. Our reports include key metrics, such as impressions, clicks, conversions, and cost-per-click (CPC), so you can track the success of your campaigns effortlessly.
5. Cost-Effectiveness
Our Google Ads management services are designed to help you achieve the best possible results within your budget. We focus on driving high-quality traffic and optimizing your campaigns to minimize wasted ad spend, ensuring you get the most out of your advertising budget.
Maximize Your Online Advertising Campaign with Torched Web Solutions
When it comes to Google Ads (PPC) management services in Tampa FL, Torched Web Solutions is the name you can trust. Our team is committed to helping businesses like yours succeed in the competitive online landscape. With our comprehensive approach and personalized strategies, we can take your online advertising efforts to the next level. Contact Torched Web Solutions today to discuss your Google Ads management needs and let us help you achieve optimal results!
Your Reliable Partner in Business and Consumer Services - Website Development
At Torched Web Solutions, we don't just stop at Google Ads management. We are a full-service web development agency offering a range of business and consumer services, including professional website development.
Professional Website Development
Our team of expert web developers is proficient in creating highly functional and aesthetically pleasing websites that are tailored to your specific business needs. Whether you need a simple informational website or a complex e-commerce platform, we have the skills and expertise to deliver a website that exceeds your expectations.
Responsive Design
In today's mobile-driven world, having a responsive website is crucial for success. Our web development solutions ensure that your website looks and performs flawlessly on all devices, including desktop computers, tablets, and smartphones.
E-commerce Solutions
If you're looking to set up an online store, our e-commerce solutions can help you establish a robust and user-friendly platform that enables seamless online transactions. From product listings and secure payment gateways to inventory management, we've got you covered.
Search Engine Optimization (SEO)
To ensure your website ranks highly on search engine result pages (SERPs), we offer comprehensive SEO services. Our SEO experts will optimize your website's structure, content, and code to improve its visibility and drive organic traffic to your site.
Website Maintenance and Support
Once your website is up and running, we provide ongoing maintenance and support to keep it functioning smoothly. Our team is always available to address any technical issues, perform updates, and implement security measures to protect your website from potential threats.
Partner with Torched Web Solutions, LLC Today!
When it comes to superior Google Ads management services and professional website development, Torched Web Solutions, LLC is your trusted partner. Contact us today to learn more about our services and how we can help your business thrive in the digital landscape.