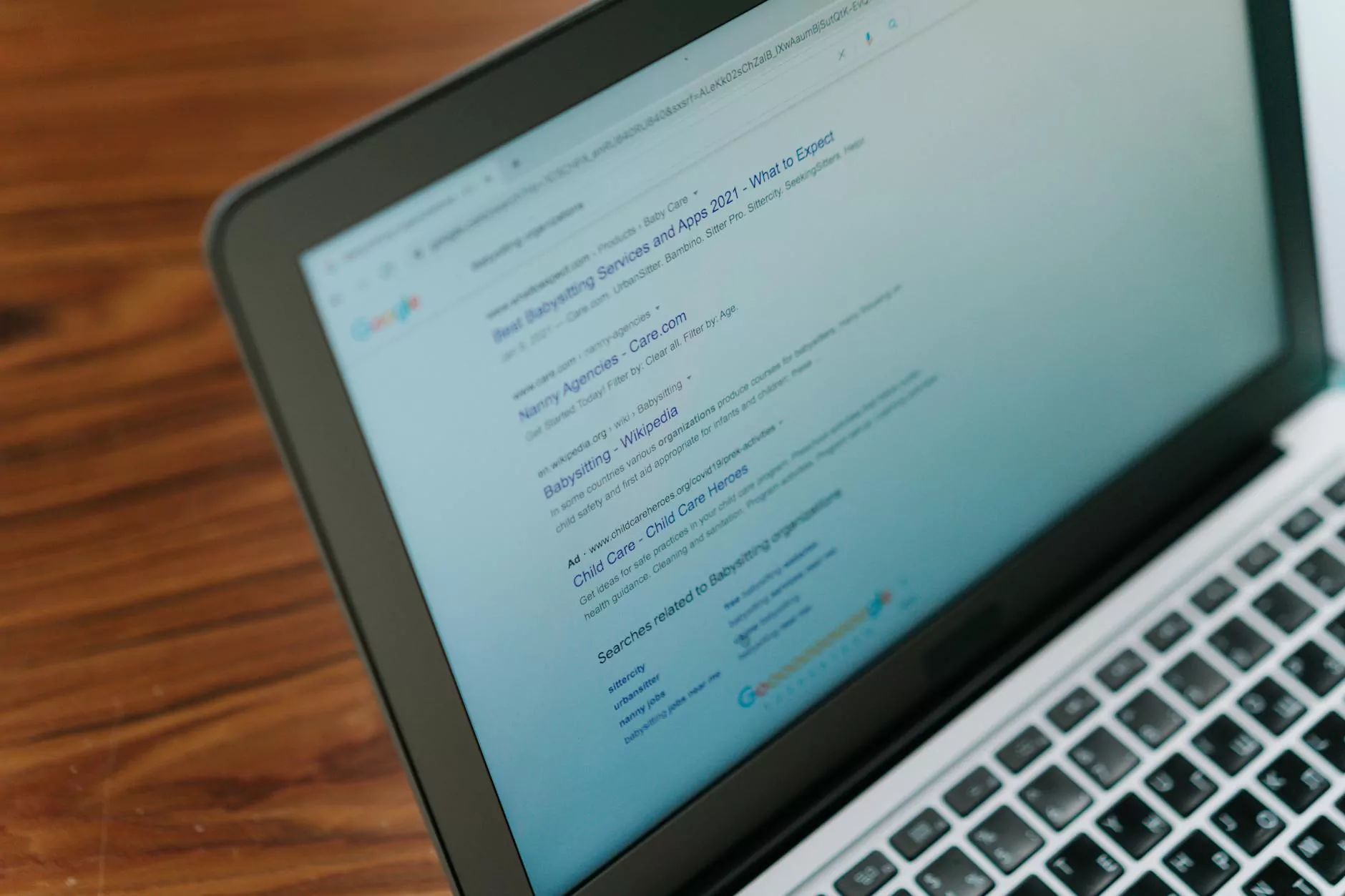 Introduction
Welcome to Torched Web Solutions, LLC! As a premier provider of website development services in the Business and Consumer Services industry, we understand the importance of optimizing your online presence. In this article, we will delve into the three most critical factors that can significantly impact your Google Maps ranking and help you outrank competitors in local search results.
1. Business Listings Accuracy
One of the fundamental ranking factors for Google Maps is the accuracy and consistency of your business listings across various online directories and mapping platforms. These directories include popular platforms like Google My Business, Bing Places for Business, Yelp, and more.
It is imperative to ensure that your business name, address, and phone number (NAP) are consistent across all listings. Any discrepancies or outdated information can confuse search engines, leading to a negative impact on your ranking. Furthermore, providing as much detail as possible, such as business hours, website URL, and customer reviews, can strengthen your local search presence.
Key points about Business Listings Accuracy:
Consistent NAP information across directories
Provide additional business details (hours, website, reviews)
Regularly update and monitor your listings
2. Online Reviews and Ratings
Google considers online reviews and ratings as crucial factors when determining the credibility and authority of a business. Positive reviews not only build trust among potential customers but also contribute to better ranking on Google Maps.
Encourage satisfied customers to leave a review on your Google My Business listing, Yelp, and other relevant platforms. Responding to reviews, whether positive or negative, also demonstrates your commitment to excellent customer service. Engaging with customers helps foster a positive online reputation.
Key points about Online Reviews and Ratings:
Encourage customers to leave reviews
Respond to reviews promptly and professionally
Maintain a high overall rating
3. Local Citations and Backlinks
Local citations, which are mentions of your business' name, address, and phone number (NAP), play a vital role in determining your Google Maps ranking. These citations can come from various sources, including online directories, business listings, and industry-specific websites.
Moreover, backlinks from reputable sources that point to your website can significantly improve your local search visibility. It is essential to focus on building high-quality backlinks and citations from authoritative websites within your industry or locality.
Key points about Local Citations and Backlinks:
Ensure consistent NAP information in citations
Focus on obtaining backlinks from relevant and authoritative sources
Conclusion
In conclusion, by prioritizing business listings accuracy, online reviews and ratings, and local citations with quality backlinks, you can enhance your website's visibility on Google Maps. Torched Web Solutions, LLC specializes in website development for businesses and offers comprehensive SEO services to help you establish a dominant online presence. Contact us today to boost your local search rankings and grow your business!