Should You Add Keywords To Your Law Firm's Google My Business Page?
Internet Marketing
May 21, 2021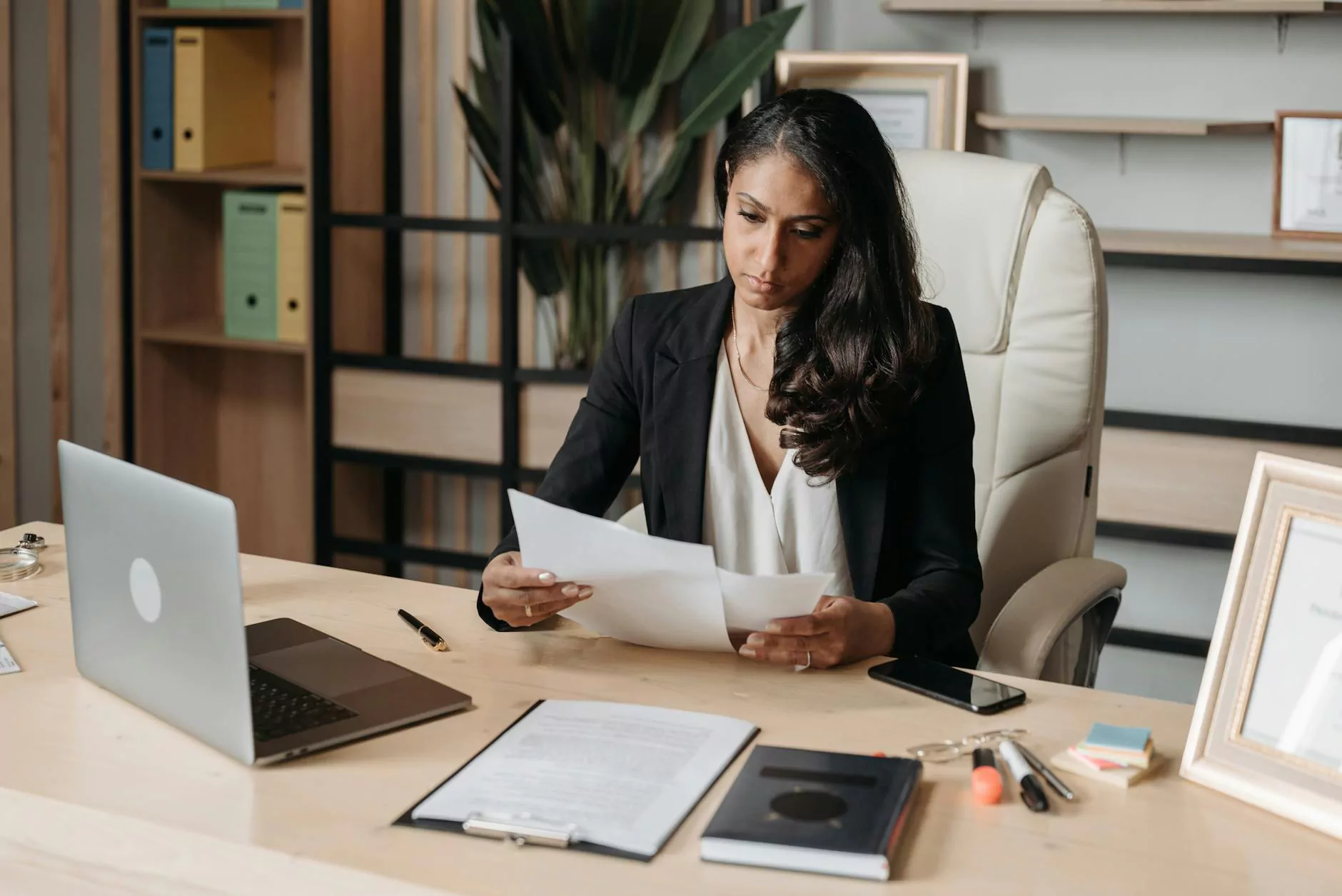 The Role of Keywords in Optimizing Your Google My Business Page
As a law firm operating in the digital age, it is crucial to leverage every opportunity to enhance your online presence and reach potential clients. One such opportunity lies in optimizing your Google My Business page with relevant keywords. Torched Web Solutions, LLC understands the importance of strong website development strategies for businesses in the Business and Consumer Services industry, and we're here to help you make informed decisions.
Understanding Google My Business
Before diving into the topic of keywords, let's briefly discuss Google My Business (GMB) and its significance for your law firm. GMB is a powerful tool that allows businesses to manage their online presence across various Google platforms, including Google Search and Google Maps. It enables you to showcase vital information such as your contact details, address, hours of operation, and even receive reviews from satisfied clients.
The Impact of Keywords on GMB Rankings
Keywords play a crucial role in search engine optimization (SEO). By strategically incorporating relevant keywords into your GMB page, you can increase the visibility of your law firm when potential clients search for related services. Although GMB rankings are influenced by various factors, incorporating keywords can significantly enhance your chances of standing out from your competitors.
Choosing the Right Keywords
When it comes to selecting keywords, it is essential to conduct thorough research and choose terms that reflect your law firm's expertise. Consider the specific areas of law you specialize in, the geographical location you target, and the services you offer. Torched Web Solutions, LLC can help you identify high-value keywords that align with your business goals and optimize your GMB page accordingly.
Keyword Placement on Your GMB Page
Once you've identified the right keywords, the next step is placing them strategically within your GMB page. Here are a few key areas where you can optimize your page:
GMB Business Name: Incorporate relevant keywords naturally into your business name, but avoid stuffing or exaggerating words.
Description: Craft a compelling and informative description that includes relevant keywords to provide visitors with an accurate understanding of your law firm's services.
Category: Select the appropriate category that best reflects your specialization in the Business and Consumer Services industry.
Reviews: Encourage satisfied clients to leave reviews that highlight the positive aspects of your services, naturally including relevant keywords.
Posts: Regularly share meaningful and keyword-rich posts to engage with your audience and strengthen your online presence.
The Long-Term Benefits of Optimizing Your GMB Page
By dedicating time and effort to optimize your GMB page with relevant keywords, your law firm can benefit from:
Increased Visibility: Improved rankings in Google's search results can increase your law firm's visibility to potential clients actively seeking legal services.
Targeted Traffic: Attracting visitors who are specifically looking for the services and expertise you offer enhances the quality of traffic to your website.
Enhanced Reputation: Positive reviews and accurate information on your GMB page can bolster your law firm's reputation and instill trust in prospective clients.
Competitive Edge: By optimizing your GMB page with relevant keywords, you can stay ahead of your competitors and dominate the local search results.
Partner with Torched Web Solutions, LLC for Your Website Development Needs
At Torched Web Solutions, LLC, we specialize in website development services for businesses in the Business and Consumer Services industry. Our team of experts understands the intricacies of optimizing Google My Business pages and can help you harness the power of keywords to outrank your competitors.
Contact Torched Web Solutions, LLC today to learn how our comprehensive website development services can enhance your online presence and drive new clients to your law firm.