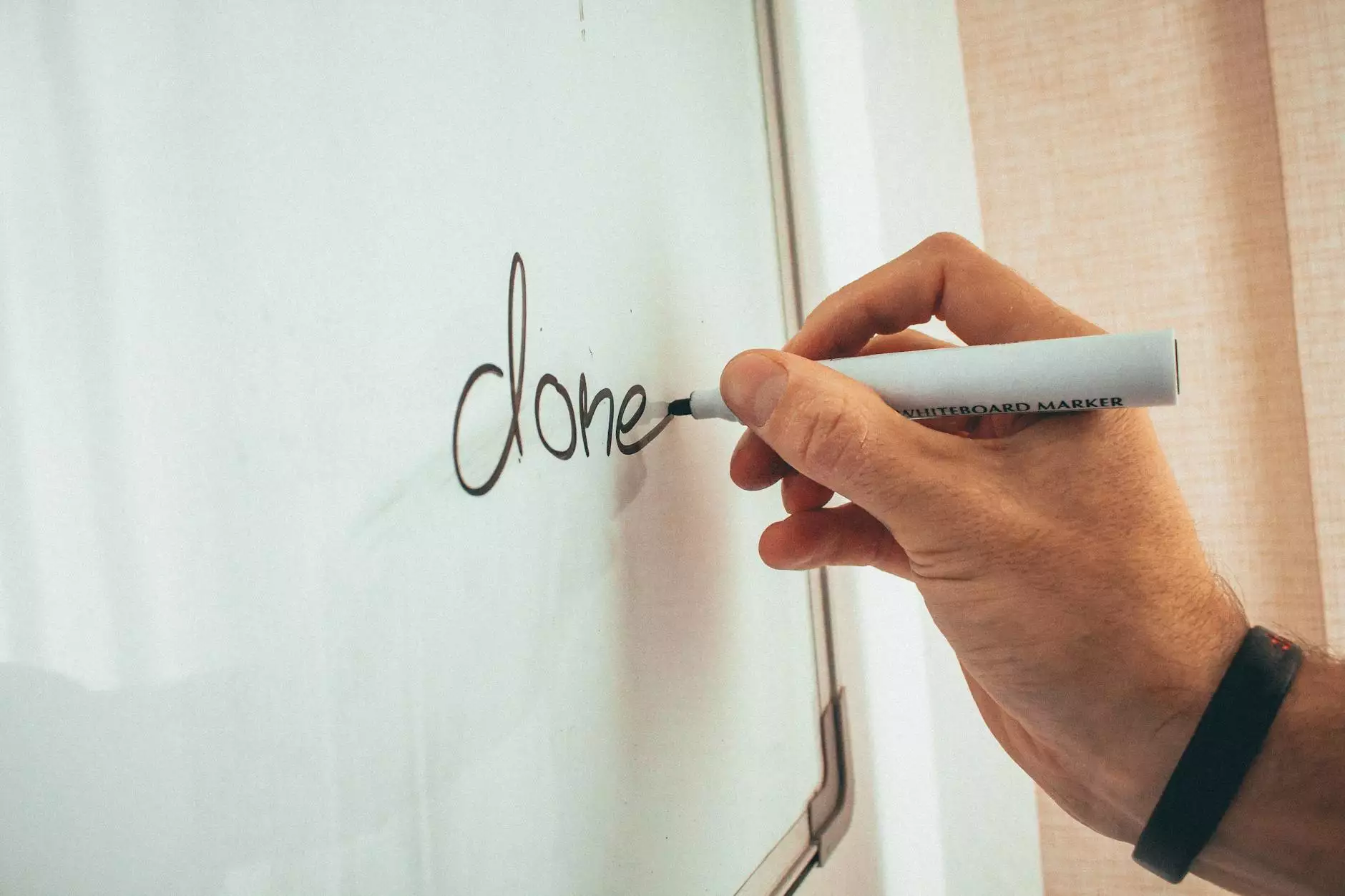 Welcome to Torched Web Solutions, LLC, a leading provider of website development services in the business and consumer services sector. We are proud to introduce the Asana Project Management Solution Tool, offered by our trusted partners at Axis Consulting. With this powerful tool at your disposal, you can revolutionize your project management processes and propel your business towards success.
Streamline Your Business Operations with Asana
Efficient project management is essential for any business, regardless of its size or industry. Managing multiple projects, coordinating teams, and tracking progress can be a daunting task without the right tools in place. That's where Asana comes in.
Asana is a comprehensive project management solution that enables businesses to effectively plan, organize, and execute their projects with ease. Whether you're working on a small-scale project or managing complex initiatives, Asana provides the necessary features and functionalities to streamline your operations.
Enhance Collaboration and Communication
Effective collaboration lies at the heart of successful project management. Asana offers a wide range of collaborative features that empower teams to work together seamlessly. With its intuitive interface and user-friendly design, Asana makes it easy for team members to communicate, share files, assign tasks, and provide updates in real-time.
With Asana, you can say goodbye to endless email chains, missed deadlines, and miscommunications. The tool centralizes all project-related information, keeping everyone on the same page and ensuring that nothing slips through the cracks.
Stay on Track with Milestones and Deadlines
Meeting project deadlines and milestones is crucial for business success. Asana helps you stay organized by allowing you to set clear objectives, create milestones, and establish deadlines. These features give you a clear roadmap to follow, making it easier to track progress and ensure timely project completion.
Asana's calendar view provides a visual representation of your project timeline, allowing you to stay on top of upcoming tasks and deadlines. The tool also sends automated reminders, reducing the risk of missed milestones and keeping your team accountable.
Customize Workflows to Fit Your Business
Every business operates differently, with unique processes and workflows. Asana understands this, which is why it offers customizable features that can adapt to your specific needs.
With Asana, you can create custom project templates, establish recurring tasks, define task dependencies, and automate repetitive processes. These functionalities not only save time but also ensure consistency and efficiency across all your projects.
Why Choose Axis Consulting and Torched Web Solutions, LLC?
At Axis Consulting, we are dedicated to helping businesses thrive by providing them with cutting-edge software solutions. With our expertise and experience, we have carefully selected Asana as a project management tool that aligns with our commitment to excellence.
As a trusted partner of Axis Consulting, Torched Web Solutions, LLC offers premium website development services. We understand the unique needs of businesses in the business and consumer services sector and possess the technical skills to create tailored web solutions that drive results.
Seamless Integration and Support
When you choose Asana through Axis Consulting and Torched Web Solutions, LLC, you can expect a seamless integration process. Our team of experts will ensure that Asana is correctly implemented within your organization, allowing you to get up and running quickly.
We also provide comprehensive training and ongoing support to help you make the most out of Asana. Our dedicated support team is available to answer any questions, resolve issues, and provide guidance as you leverage this powerful project management solution.
Experience the Benefits of Asana
By choosing Asana as your project management solution tool, you can experience a wide range of benefits that will enhance your business operations:
Increased productivity and efficiency
Improved collaboration and communication
Enhanced project tracking and visibility
Streamlined workflows and processes
Reduced risk of missed milestones and deadlines
Greater control and accountability
Don't let inefficient project management hold your business back. Embrace the power of Asana and unlock your team's true potential.
Contact Torched Web Solutions, LLC Today
If you're ready to take your project management to the next level with Asana, contact Torched Web Solutions, LLC today. Our team of experts will guide you through the process and ensure a seamless implementation, tailored to your business needs.
Experience the difference Asana can make and propel your business towards success with Torched Web Solutions, LLC.