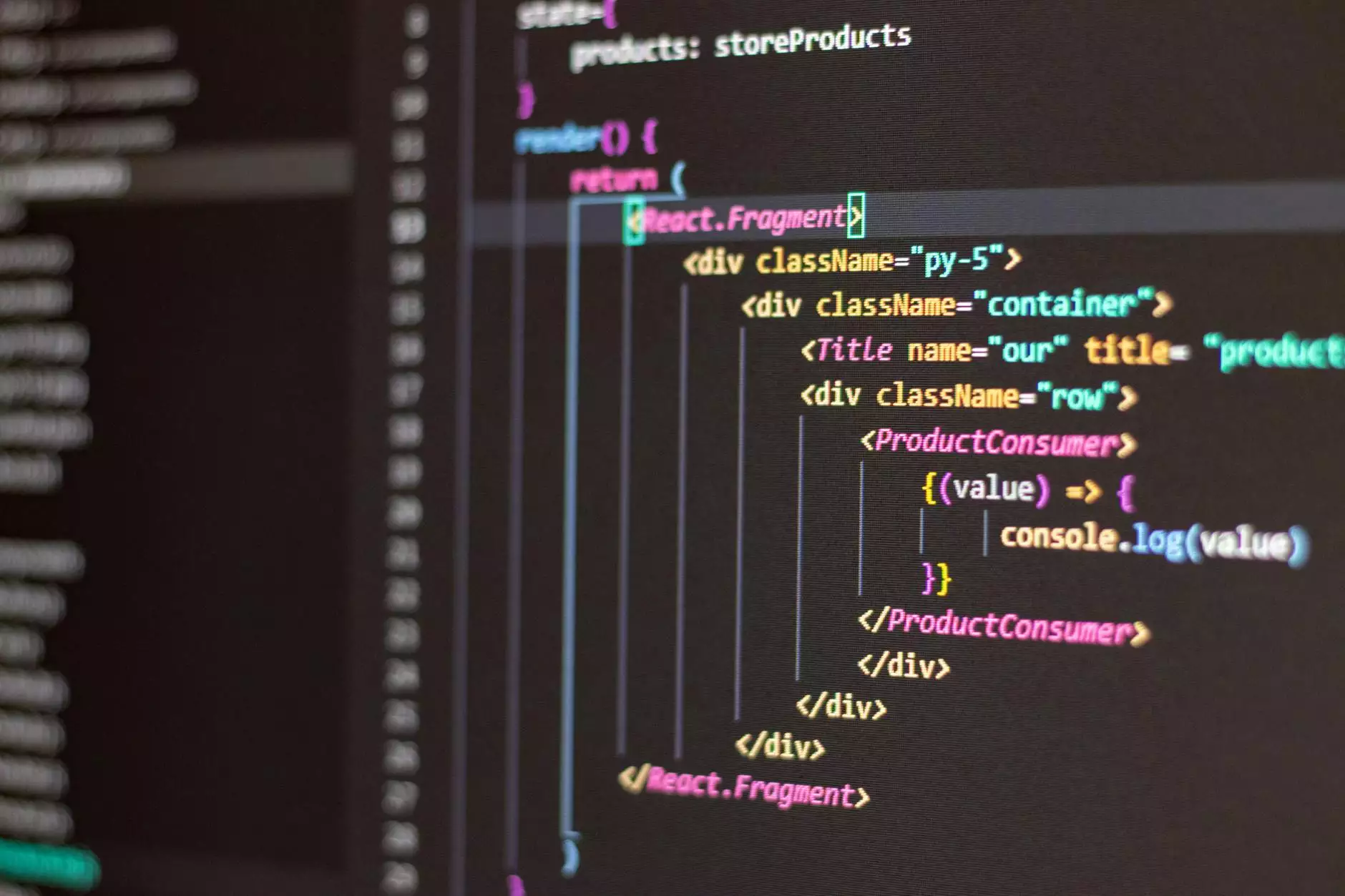 Introduction
Welcome to the Javascript Compressor, an essential tool brought to you by Design215 Toolbox, a division of Torched Web Solutions, LLC. We specialize in providing top-notch website development services under the category of Business and Consumer Services. Our aim is to help businesses like yours thrive online by optimizing website performance through effective code compression.
The Importance of Efficient JavaScript
In today's digital landscape, having a fast and seamless website experience is a key driver of success. JavaScript plays a crucial role in enhancing functionality and interactivity on websites. However, poorly optimized JavaScript code can significantly slow down your website, leading to a negative impact on user experience and search engine rankings.
That's where our Javascript Compressor comes in. By compressing and minifying your JavaScript code, it reduces file sizes and improves load times, resulting in a website that performs at its best. Our tool simplifies and removes unnecessary characters from your code without compromising functionality, ensuring your website runs smoothly and efficiently.
The Benefits of Using Javascript Compressor
Improved Page Load Speed: With compressed JavaScript files, your website will load faster, leading to reduced bounce rates and increased visitor engagement.
Enhanced User Experience: A fast and responsive website creates a positive user experience, encouraging users to explore your content and increase conversions.
Higher Search Engine Rankings: Google and other search engines prioritize websites with optimal load speeds. By compressing your JavaScript, you can boost your website's ranking potential and attract more organic traffic.
Compatibility and Cross-Browser Support: Our Javascript Compressor ensures compatibility across different web browsers, ensuring a consistent experience for all users.
Streamlined Website Maintenance: Minified JavaScript files are easier to maintain and debug, saving you valuable time and effort in the long run.
How to Use Javascript Compressor
Using our Javascript Compressor is straightforward and user-friendly:
Upload your JavaScript files: Simply choose the JavaScript files you want to compress and upload them using our intuitive interface.
Select the compression level: Customize the compression level to strike the perfect balance between file size reduction and performance. Our tool provides options for fine-tuning the compression process.
Hit the compress button: Once you've made your selections, click the compress button, and our tool will take care of the rest.
Download the compressed files: After the compression process is complete, you can download the compressed JavaScript files and easily integrate them back into your website.
Why Choose Torched Web Solutions, LLC?
At Torched Web Solutions, LLC, we are passionate about helping businesses achieve their online goals. Here's why you should choose us for your website development needs:
Expertise and Experience: With years of experience in the industry, our team of skilled professionals understands the nuances of web development and stays updated with the latest trends and technologies.
Customized Solutions: We believe in tailoring our services to match your specific business requirements. Our website development solutions are designed to align with your brand identity and goals.
Dedicated Support: We provide hands-on support throughout the development process and beyond. Our friendly team is always available to address any concerns or queries you may have.
Result-Driven Approach: Our focus is on delivering measurable results. We combine our technical expertise with a strategic mindset to create websites that drive traffic, engagement, and conversions.
Affordable and Timely Delivery: We understand the importance of budget and timelines. With Torched Web Solutions, you can expect cost-effective services without compromising on quality, delivered within agreed-upon deadlines.
Contact Torched Web Solutions, LLC Today
Ready to optimize your website's performance with our Javascript Compressor? Contact Torched Web Solutions, LLC today and let our experts provide you with a comprehensive website development solution tailored to your needs. Maximize your online presence and take your business to new heights with our top-rated services!
© 2022 Torched Web Solutions, LLC | All rights reserved | Website Development Services